Transcript:
[a dejected man sits alone on a beach blanket]

This young fellow tires of picnics for one!

[a impresario gesticulates near oversized bottles of Possession]

So he gives POSESSION a whirl!

[the man now lies content on the blanket surrounded by a bevy of women]

Now he FENDS OFF the FAIRER SEX!

[image of an advertisement for Possession; "Irresistible Charm in a Discreet Vigor"]

The smarter set all agree: Why wait for cupid to come along?
FIN
Location: In the museum section the third one on the right side. It's available to purchase for $2000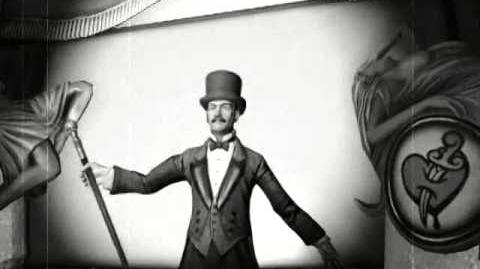 Ad blocker interference detected!
Wikia is a free-to-use site that makes money from advertising. We have a modified experience for viewers using ad blockers

Wikia is not accessible if you've made further modifications. Remove the custom ad blocker rule(s) and the page will load as expected.