Well Rounded is an Achievement/Trophy in BioShock Infinite. The Achievement is worth 10 Gamer Score and the Trophy is bronze.
| | | |
| --- | --- | --- |
| " | Description: Used all 8 Vigors against enemies. | " |
Requirements
Edit
The player will have to use every Vigor in the game against enemies.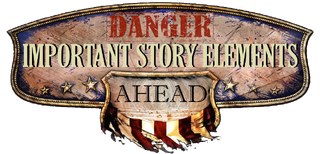 The 8 Vigors are Possession, Devil's Kiss, Murder of Crows, Bucking Bronco, Shock Jockey, Charge, Undertow and Return to Sender.
The first Vigor the player obtains is Possession and the last the player can obtain is Return to Sender:
The player doesn't have to kill an enemy with the Vigor, the enemy must simply be effected by it.
Any enemy will do.
Attacking non-active civilians will not count towards this Achievement/Trophy.
Some enemies, mainly Heavy Hitter, are not effected by certain Vigors.
Simply using a Vigor will not count towards this Achievement/Trophy, as an enemy will have to be effected.
Behind the Scenes
Edit
The Achievement/Trophy icon depicts a Vigor bottle with the number 8 on the label.