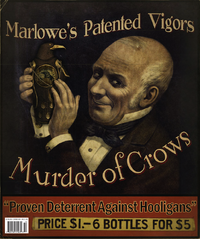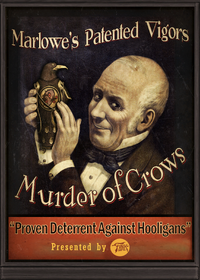 Perhaps you're familiar with the images of FYeahJLBiggs (or just JLBiggs) and his Tumblr Digital Frontiers. Thanks to his deft skills at  capturing images and exploring game code, we've been graced with some truly gorgeous, HUD-free, high resolution images that might not otherwise have been possible to get from the BioShock series. I like them just as much as the next guy, but it is possible to go overboard. I noticed the addition of an advertisement image (at right), when the same image (at left) had already been posted.

These are just some general reminder to all about uploading images:

Please remember to search this Wiki first to be sure that the image you want to add has not already been posted. If it has, and your image might be considered better, please go to the original file and choose "Upload a New Version of this Image," so that we don't have a bunch of redundant pictures floating around this Wiki.
Also, it never hurts to ask yourself, "does this image have to be uploaded?" Just because an image is nice looking, doesn't mean it belongs here, especially if you don't have a predetermined spot on a page in mind for it.
Lastly, always remember to give credit where it's due whether that's be tagging the image properly or writing the source in the comments section of the image.

Thank You
Pics from JLBiggs
Ad blocker interference detected!
Wikia is a free-to-use site that makes money from advertising. We have a modified experience for viewers using ad blockers

Wikia is not accessible if you've made further modifications. Remove the custom ad blocker rule(s) and the page will load as expected.