Comments

11
How Does Rapture Celebrate Saint Patrick's Day?
"Is a man not entitled to the sweat of his own brow?"
Heck if I know...let's go get a beer!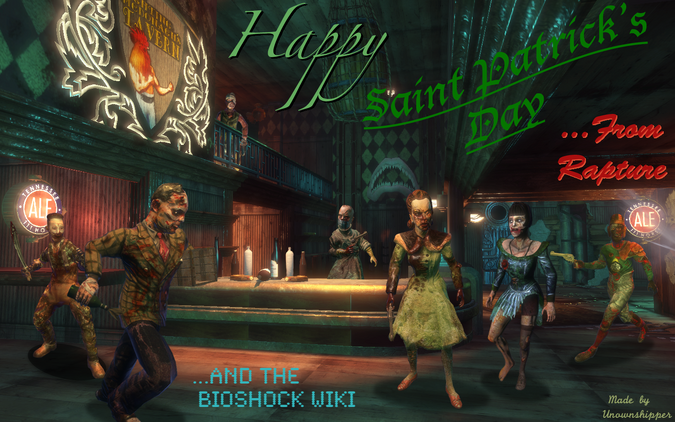 Rapture is a place that probably doesn't observe saint's holidays, but it's citizens will take any excuse to knock back a brew. So, whether your drink of pleasure is a bottle of Old Tom Whiskey, Fine Gin, Chechnya Vodka, Arcadia Merlot, Old Harbinger Beer, Moonbeam Absinthe, Lacas Scotch, or even a Yuck Lager Beer, head on down to The Fighting McDonagh's Tavern and celebrate with your friends and neighbors.
Remember, don't be seen unless you're wearin' green!

Happy Saint Patrick's Day!