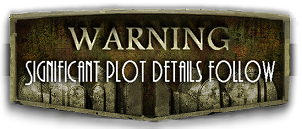 DON'T READ ON UNLESS YOU'VE FINISHED BURIAL AT SEA
Just finished playing BioShock Infinite - Burial at Sea - Episode 1, what a rush!
While the game is truly beautiful and engaging, it does leave me asking questions such as:

In an attempt to quell the oncoming onslaught of edits, I think it'd be prudent for the community to voice their opinions on whether the game can be considered "canon" to BioShock and BioShock 2.
Personally, I think no.
It's a DLC for Infinite and is MOST likely not the Rapture we struggled through as Jack and Subject Delta, but rather an alternate reality Rapture.
Ad blocker interference detected!
Wikia is a free-to-use site that makes money from advertising. We have a modified experience for viewers using ad blockers

Wikia is not accessible if you've made further modifications. Remove the custom ad blocker rule(s) and the page will load as expected.