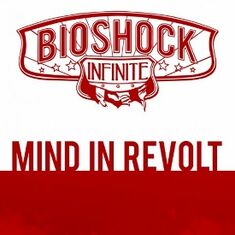 Bioshock Infinite Mind In Revolt is E-Book prequel story to the highly anticipated game Bioshock Infinite releasing in March 26. Bioshock Infinite Mind In Revolt offers story insight and information about the lore and the city of Columbia to provide "a better understanding of Bioshock Infinite's world." As well as explaining the motivation of key characters and factions such as Daisy Fitzroy and the Vox Populi. Mind In Revolt is written by Joe Fielder with creative director Ken Levine, and would be expected to be released by Feb. 12 for $2.99 in Amazon. People who preordered Bioshock Infinite on Amazon.com would also be getting Mind In Revolt for free.
Source
Ad blocker interference detected!
Wikia is a free-to-use site that makes money from advertising. We have a modified experience for viewers using ad blockers

Wikia is not accessible if you've made further modifications. Remove the custom ad blocker rule(s) and the page will load as expected.