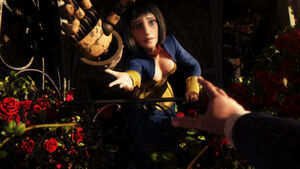 At the E3 Game Critics Award, the highly-anticipated
BioShock Infinite
won Best of Show, Best Original Game, Best PC Game and Best Action/Adventure Game. The unexpected clean-up has stemmed primarily from a gameplay demo shown to the press which has still not been fully released to the public.
Amongst other surprises, the Nintendo Wii U was beaten out by the PlayStation Vita for Best New Hardware, and Uncharted 3: Drake's Deception (despite four nominations) came home empty.
Ad blocker interference detected!
Wikia is a free-to-use site that makes money from advertising. We have a modified experience for viewers using ad blockers

Wikia is not accessible if you've made further modifications. Remove the custom ad blocker rule(s) and the page will load as expected.