Mr. Meltzer, don't lie to me.
Mr. Meltzer lies to us all, he has given us a false location of Rapture.
Here is some of his work: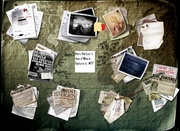 Why must you lie to us all Martin, why? Is it because you wish to find you daughter, Cindy? Or, to stop Bravo Sierra from turning Cindy into a monster. So, lying won't help, or I'll make Cindy disappear...forever.
-Mr. Mars
Ad blocker interference detected!
Wikia is a free-to-use site that makes money from advertising. We have a modified experience for viewers using ad blockers

Wikia is not accessible if you've made further modifications. Remove the custom ad blocker rule(s) and the page will load as expected.