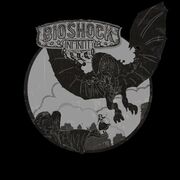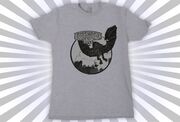 Voting had ended last night, and by the final results, this is the winning T-shirt design that Irrational Games will make. The winner, Katherine M, will not only have her design printed on these shirts for swag giveaways, but recieves a Murder of Crows Vigor bottle as the prize.
http://irrationalgames.com/insider/bioshock-infinite-t-shirt-contest-winner-announced/
Ad blocker interference detected!
Wikia is a free-to-use site that makes money from advertising. We have a modified experience for viewers using ad blockers

Wikia is not accessible if you've made further modifications. Remove the custom ad blocker rule(s) and the page will load as expected.