Hey Guys!!!!! it's your #1 blgo writer here. A few days ago I said I would get us some pictures from the bioshock 2 artbook right? well of course and here they are enjoy!
Pictures below
PLEASE NOTE: THESE PICTURES MAY BE COPYRIGHTED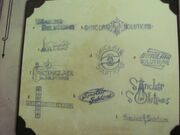 Sinclair Solution logos
(If it's not to much to ask please thank me for these pictures I would appreciate it)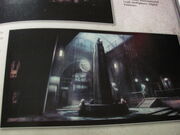 Kashmir Restuarant early concept (Multiplayer)
Breadwinner splicer model
I have more but the picture inserter is'nt working right so I'll do it tommorrow I have pics of the alpha series (Different from the others) splicers and a new one of subject Delta
Ad blocker interference detected!
Wikia is a free-to-use site that makes money from advertising. We have a modified experience for viewers using ad blockers

Wikia is not accessible if you've made further modifications. Remove the custom ad blocker rule(s) and the page will load as expected.