Hey Guys!!! it's your #1 choice for blogs all day and everyday. Now today I want to know if you are getting the new Game BioShock Infinite Well if you ask me I will probably get the demo of it when it comes out on X-BOX LIVE marketplace ut if it is any good I will get it. So enought about me and more about you. Are you going to get it. Please let me know and leave a comment Thank you,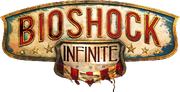 Ad blocker interference detected!
Wikia is a free-to-use site that makes money from advertising. We have a modified experience for viewers using ad blockers

Wikia is not accessible if you've made further modifications. Remove the custom ad blocker rule(s) and the page will load as expected.