Ad blocker interference detected!
Wikia is a free-to-use site that makes money from advertising. We have a modified experience for viewers using ad blockers

Wikia is not accessible if you've made further modifications. Remove the custom ad blocker rule(s) and the page will load as expected.
Bonojur, It's D.Ryan here, and today I would like to announce the benfits to this wikia I have benefited.

Now, every year or so I do a benefit blog for me!. To show how much progress I have made and how much I improved
What I brought
The Unknown splicer as they call it. I have brought this picture to the wikia straight from the Deco Devolution Artbook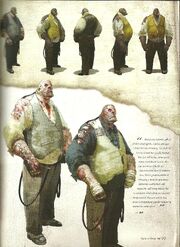 Another Picture Straight from the Deco Devolution artbook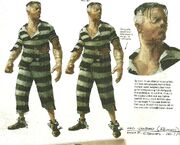 Louie Mcgraff A straight page from Deco Devolution
Now remember if you have a request for a picture from the Deco Devoltution Artbook please tell me and I'll get it