Hye guys!!!!! it's your #1 blog writer here and today, I have a question for you: Spider Splicer's in Bioshock 1 have been seen with large hooks on their hand's. But which type? a Sickle or a Meat Hook?
My Answer
It's a tough descision but I would have to say meat hook, but I could be wrong which one is it? Sickle? or Meat Hook? leave me your answer in the comments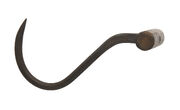 Ad blocker interference detected!
Wikia is a free-to-use site that makes money from advertising. We have a modified experience for viewers using ad blockers

Wikia is not accessible if you've made further modifications. Remove the custom ad blocker rule(s) and the page will load as expected.