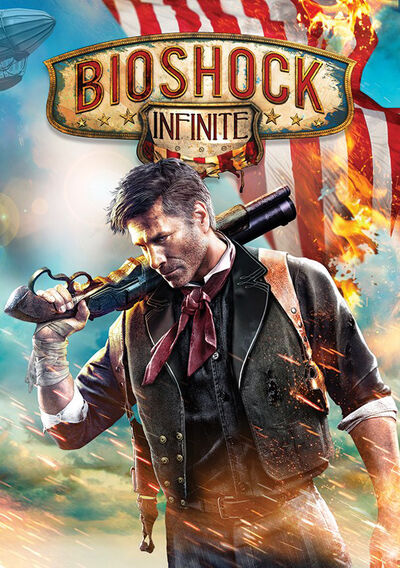 Information
Its finally here put not yet just front cover is here and is become most worst video game cover in video game community. It wish to be better with few add more from bioshock infinite itself will be fine.
Here couple examples from online
And from Kotaku.com
!Update!
Offiical rest whole case is shown as gameinformer and rest is in online
Ad blocker interference detected!
Wikia is a free-to-use site that makes money from advertising. We have a modified experience for viewers using ad blockers

Wikia is not accessible if you've made further modifications. Remove the custom ad blocker rule(s) and the page will load as expected.