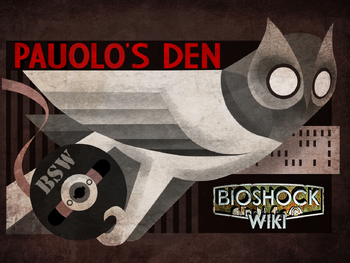 Welcome to Pauolo's Den.
Through the Looking Glass: An Approximative Timeline of Parallel Worlds and Alternate Realities
Edit
This timeline is in no way meant to belong to a singular world or reality. I just made it up for fun and giggles. :P
Favorite quotes
Edit
"Sometimes, when I walk into my office, I get the impression that I'm walking among the ruins of a lost civilization. Not because of the reigning disorder, but because it all seems to be the remains of that civilized person that I used to be."
―John Blacksad
"Sure you hear it in Rapture. One of the business types asked me, "Why don't you splice white? Get ahead!" Well, that's some idiocy! I told him, "First of all I AM ahead. Second, in Rapture it's your WORK that's supposed to matter, not your skin!" Too bad for some folks you can't splice in common sense."
My favorite pages
Edit