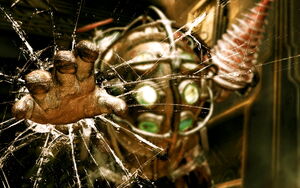 ~Specializing in all areas of BioShock Fanfiction. Check them out on my blog. Comments, good or bad, always appreciated. KThanxbai.~
If don't like or agree with my fanfics, that's too bad. Don't whine. Don't complain about Canonicity issues, it's FICTION.
If you wonder why a lot of my blog stuff seems rather incomplete, its because they are. Why? I have a ton of work for school and such. Now, I will try to wrap up what stories I can when I have free time.
I have to ask, why are all you guys so afraid to leave your thoughts in the commments?