Transcript:
Looks like Jimmy's friends are jealous...
[Background Music: "All alone and feeling blue!"; two dejected boys are sitting on a bench]
...because Jimmy's dad gave him a pack of
Minor Victory
[side view of a confident, smiling boy smoking a cigarette]
Minor Victory
The only brand designed especially for kids...

Location: At the entrance to the Fairgrounds.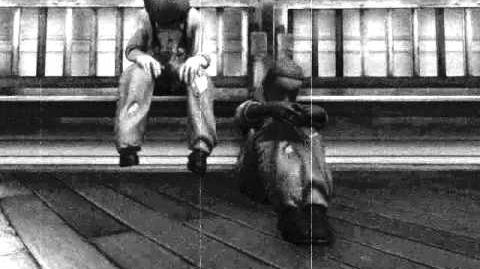 Behind the scenes
Edit
Ad blocker interference detected!
Wikia is a free-to-use site that makes money from advertising. We have a modified experience for viewers using ad blockers

Wikia is not accessible if you've made further modifications. Remove the custom ad blocker rule(s) and the page will load as expected.