Ad blocker interference detected!
Wikia is a free-to-use site that makes money from advertising. We have a modified experience for viewers using ad blockers

Wikia is not accessible if you've made further modifications. Remove the custom ad blocker rule(s) and the page will load as expected.
Robb Waters is one of the concept artists for BioShock and the Senior Character Concept Artist for BioShock Infinite.
Robb Waters worked on games such as System Shock and Thief: The Dark Project before becoming an employee of Irrational Games in 2000. After he was hired he worked as a programmer for Freedom Force (2002) and as a concept artist for Freedom Force vs The 3rd Reich (2005). He was eventually given the task as a concept artist for BioShock and is responsible for creating the final look for the Little Sisters, the Splicer models, the appearance of Andrew Ryan and Sander Cohen, advertising (both in-game and marketing), the Plasmid training videos, The Challenge Rooms and much more. On the development team of BioShock Infinite, Waters became the Senior Character Concept Artist and created concept art for many characters and set pieces, including those of the Songbird, the Heavy Hitters (excluding the Firemen), the Sky-Hook, Cornelius Slate and Daisy Fitzroy. Sculpting is one of Waters talents, and he designed the Songbird statue,[1] featured in the Ultimate Songbird Edition. The Cover art for BioShock Infinite and Clash in the Clouds was also made by Waters. After the closing of Irrational Games Waters, worked with Day for Night Games on the indie title The Black Glove as a Concept artist, which was unfortunately shelved.[2] He later started working on the game Perception by The Deep End Games which will be released in June 2016[3] and the System Shock remake, under Night Dive Studios.[4]
Game Credits
Edit
BioShock seriesEdit
| Year | Game | Company | Credited as/for |
| --- | --- | --- | --- |
| 1994 | System Shock | Looking Glass Studios | Artist |
| 1995 | Flight Unlimited | Looking Glass Studios | Artist |
| 1996 | Terra Nova: Strike Force Centauri | Looking Glass Studios | Artist |
| 1998 | Thief: The Dark Project | Looking Glass Studios | Artist |
| 1998 | Akuji: The Heartless | Crystal Dynamics | Artist |
| N/A | The Lost | Irrational Games | Concept Artist |
| 2002 | Freedom Force | Irrational Games | Freedom Force Team, Audio |
| 2005 | Freedom Force vs The 3rd Reich | Irrational Games | Concept Artist, Audio |
| 2005 | SWAT 4 | Irrational Games | Artist |
| 2012 | PlayStation All-Stars: Battle Royale | SuperBot Entertainment | Support |
| N/A | The Black Glove | Day For Night Games | Art Director, Concept Artist |
| 2016 | Perception | The Deep End Games | Concept Artist |
| 2017 | System Shock: Remastered Edition | Night Dive Studios | Artist |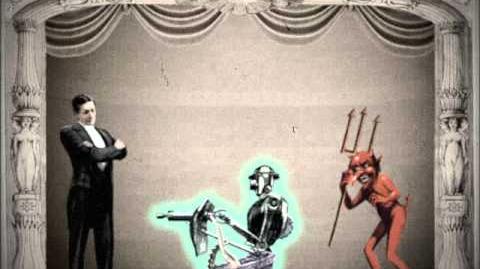 BioShock InfiniteEdit
References
Edit