Rapture Metro Pack
Talk

16
2,131pages on
this wiki
"As one of our valued Sinclair Solutions testers, we specially invite you to enjoy the pleasure of Rebirth! But only if you are truly dedicated and fully ranked up. However all testers are eligible for the 6 new maps in Rapture Metro. What's your golf handicap? Take this chance to turn your handicap into your enemy's with this fresh melee mode where every blunt object is a golf club. No putting."
―Xbox Live Marketplace Details[1]
The Rapture Metro Map Pack is the second downloadable content for BioShock 2's Multiplayer. It launched on May 11, 2010 on Xbox Live, Game for Windows Life and PlayStation Network for $9.99 (800 Microsoft Points).[2] This pack includes six new multiplayer maps, seven new masks, a new "Rebirth" feature, and three new achievements.
This DLC also includes the Kill 'em Kindly gamemode, which was available for free separately, and was released alongside it and the BioShock 2 Character Pack.[3]
Contents
Edit
Six new maps:

New "Rebirth" feature, which lets players who reached rank 50 start over at rank 1 with a/the special mask(s).[2]
six new masks for the Rebirth feature; The Fancy Rabbit, the Fish, the Crab, the Starfish, the Seahorse, the Bucket and the Golden Bucket mask.
Kill 'em Kindly Downloadable Gamemode included.
Three new achievements and trophies.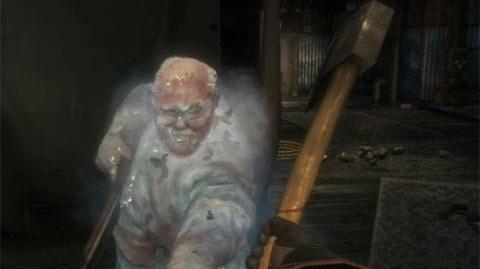 External Links
Edit
References
Edit
↑ Rapture Metro Pack on Xbox.com
↑ 2.0 2.1 "BioShock 2's Rapture Metro Pack Coming Soon" article on the Cult of Rapture
↑ "New BioShock 2 DLC Arrives Tomorrow" article by Jim Reilly at XboxLive.Ign.com