The followings are all radio messages played in the Adonis Luxury Resort level of BioShock 2.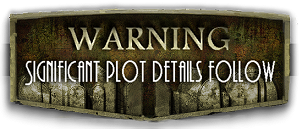 Adonis Luxury Resort
Edit
Hello? Hello? Can you hear me? (fades out)
02. Brigid Tenenbaum - Contact
Edit
Ah! At last, a signal! You, who are bringing this dead city to life, listen. My name, it is Tenenbaum. I know who you are. Und I am in much need of your help. Please, find me in the Atlantic Express train station.
03. Brigid Tenenbaum - Teamwork
Edit
In that suit, even the ocean cannot harm you. This is good. But Rapture is the death of many great men. Alone, you will not last long. You can still reach the train station. Find me there.