Outer Persephone
Talk

15
2,233pages on
this wiki
"There is something more powerful than each of us, a combination
of our efforts, a Great Chain of industry that unites us."

- 

Andrew Ryan

---

This article, or section of an article, is a stub.


It is too short to provide more than rudimentary information about a subject. Would you kindly help BioShock Wiki by

expanding it

?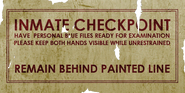 Outer Persephone (also called Lamb on game menus) is the eighth level of BioShock 2, which takes place in the outermost area of the Persephone Correctional Facility.
Before the events of the Rapture Civil War, Sofia Lamb had seized control over all of Persephone. She, and the followers she had gained among the prison population, waited for the violent conflict in the city above to die down. Lamb eventually used the prison as her staging grounds to begin quietly reinserting her influence in the rest of the city. She set up an office in the outer part of Persephone from which she broadcast her public address announcements. Later, as she began her plans for the transformation of her daughter, Eleanor, Lamb had a quarantine room set up for her there.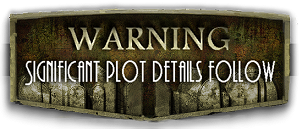 BioShock 2Edit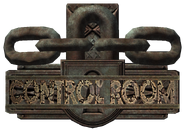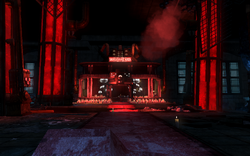 Outer Persephone is preceded by Fontaine Futuristics, and is followed by Inner Persephone. After getting Gil Alexander's genetic key, and triggering the opening of the entrance at a false Oxy-Fill station, Subject Delta enters a hidden elevator which takes him down to the confines of Outer Persephone. His objective is to finally reach Eleanor Lamb.
After fighting two Big Sisters, Subject Delta reaches the Quarantine Room where Eleanor Lamb is being held. But he is suddenly halted as Sofia Lamb keeps the other door in front of him shut, while she speaks of Eleanor taking every action of the protagonist as "Gospel", until she finally says "Forgive me." She then proceeds to grab the pillow from below a sleeping Eleanor Lamb, and smothers her with it until her heart stops long enough for Delta's bond with her to be broken completely.
Once Subject Delta reawakens, he finds himself restrained and left to die. As Eleanor explains what has happened, a Little Sister appears and injects Delta with a solution that allows him to control the girl. He sees Rapture through her eyes, as a beautiful place of grandeur. Eleanor then orders the Little Sister first to slip behind her mother and turn off the locking system, then to find the pieces of Big Sister suit for her.
While seeing through the eyes of the Little Sister, the player can observe the idealized version of Rapture that the Little Sisters have been brainwashed to see. While walking around, the player will see statues of Delta representing how the protagonist has treated the major NPCs. If he killed them, Delta will be seen attacking the NPCs, but if he let them live, he will be shown forgiving/saving them. Whenever the Little Sister approaches a part of the Big Sister suit or collects ADAM from an "angel" (corpse), the view will switch back to the horrifying reality of the level. This also happens when approaching a jail cell with a hostile inmate and when returning past Sofia Lamb's chair in her office.
Eventually, the protagonist finds all three pieces of the Big Sister suit and brings them to Eleanor where she rests in the Quarantine Chamber. Eleanor then either rescues the Little Sister or harvests her (depending on the player's choices to save or harvest earlier in the game), thereby transferring Delta's consciousness back to his true body.
Once Delta reawakens, he sees Eleanor in her new Big Sister suit kill a Brute Splicer and cut Delta out of his restraints. Then Eleanor gives Delta a special Plasmid called "Summon Eleanor" so that she can be called into battle when necessary. Delta leaves the room with Eleanor and goes through a barrage of many different Splicers to reach the atrium into Inner Persephone.
Power to the
People Machine
New Discoveries
Edit
Single Use Events
Edit
New Enemies
Edit
New Plasmids and Tonics (Found)
Edit
Audio Diaries
Edit
Behind the Scenes
Edit