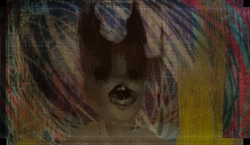 "In this piece, Cohen intended to show us the struggle of the great man — condemned to breathe the swampy air of the parasite."
― Arturo
Miasma is an expressionist painting created by the eccentric artist Sander Cohen. It appears to be a strange disturbing figure against a swirling background of colors with the mouth locked wide open. This painting can be seen on display in The Gallery of the Artist's Struggle in Episode One of Burial at Sea.
Behind the Scenes
Edit
The painting appears to be done in the style of abstract artist Francis Bacon, a painter known for his emotionally-intense, vibrant depictions of screaming figures (Note his Head series).
The term "miasma" was the name given to a theory in the 18th-19th century, which held that various diseases where caused by "bad air": miasma.[1]
References
Edit
↑ Miasma theory on Wikipedia
Ad blocker interference detected!
Wikia is a free-to-use site that makes money from advertising. We have a modified experience for viewers using ad blockers

Wikia is not accessible if you've made further modifications. Remove the custom ad blocker rule(s) and the page will load as expected.