Kinetoscope
Talk

1
1,882pages on
this wiki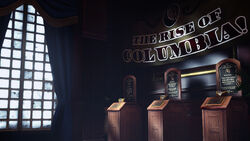 The Kinetoscope is a silent movie device found throughout Columbia that was created by Fink Manufacturing. Each one provides a unique, 30-second silent film with music in all of them. They are considered a collectable in BioShock Infinite. Kinetoscopes are largely propaganda used by Columbia.
Note: These videos aren't in the order that you discover them through the game.
A City Mourns
Edit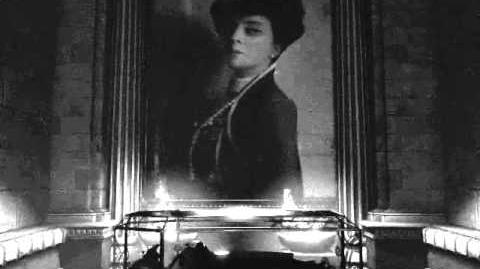 The Prophet Stands Up to Foes Within and Without!Edit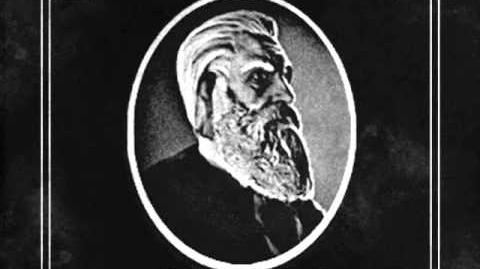 Columbia to Sterilize Dimwits and Defectives!
Edit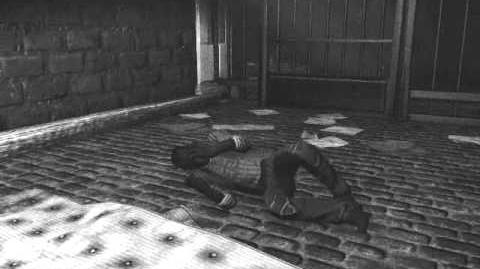 The Death of Our LadyEdit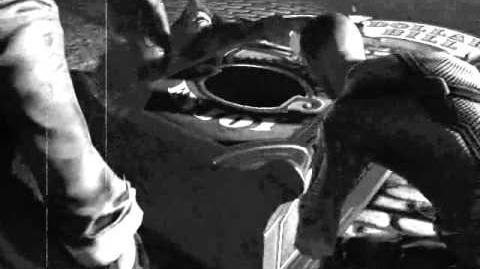 Danger on All Sides!
Edit
The Envy of All His Peers
Edit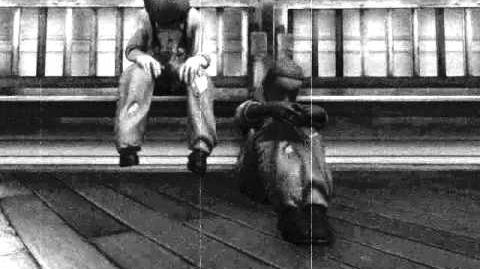 Father Comstock's Gift of Prophecy
Edit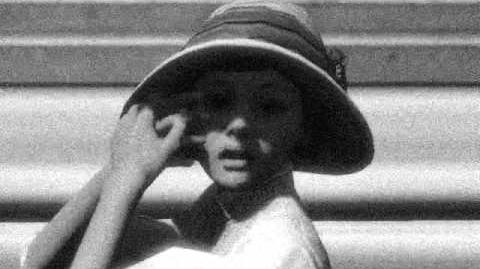 A City in the Sky? Impossible!
Edit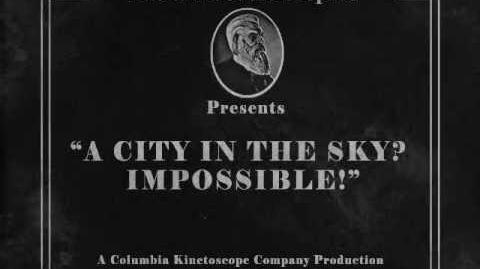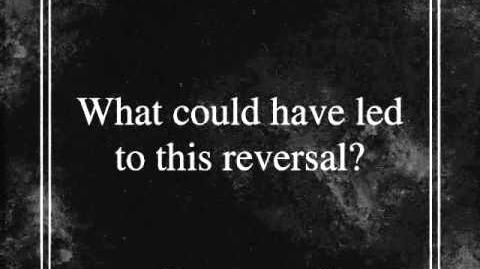 Lutece's Brother Arrives in Columbia!Edit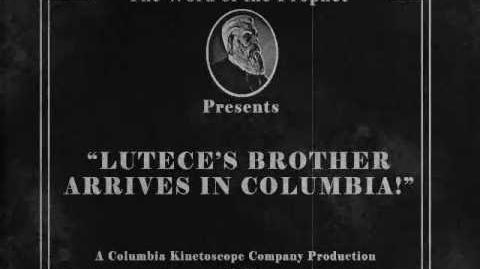 Mighty Songbird Patrols the Skies!Edit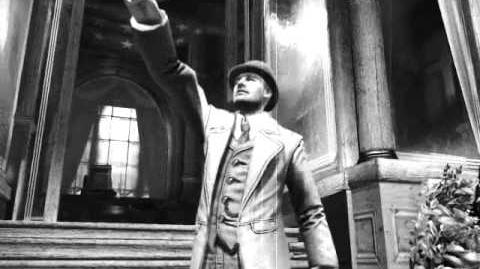 Behold the Miracle Child! A Prophecy is Fulfilled!Edit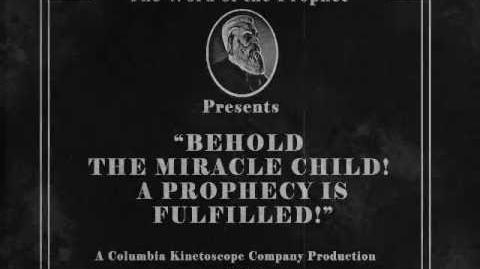 A Look Back at Opening Day
Edit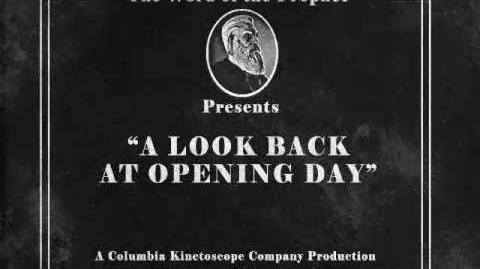 We Secede from the So-called "Union"
Edit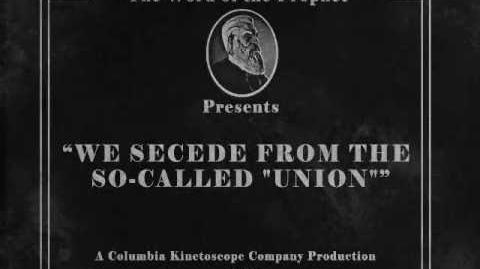 The Lamb is the Future of the City
Edit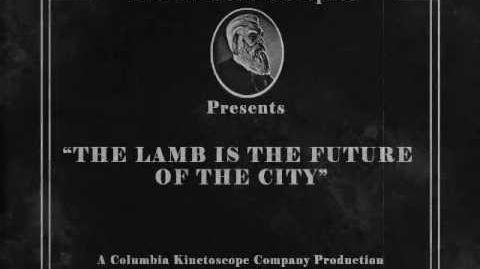 Solving the Irish Problem!
Edit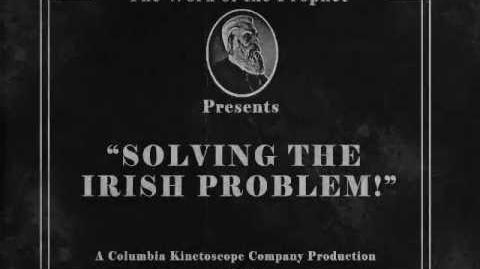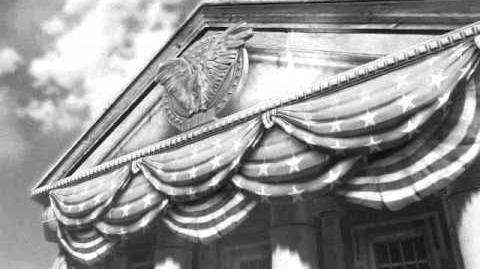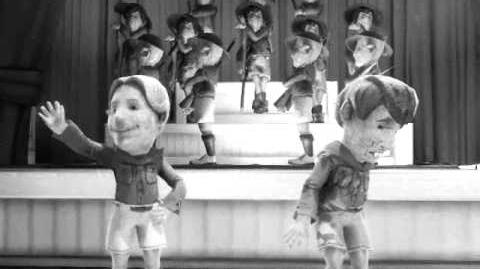 Who are the Vox Populi?
Edit
Who Needs the Power Company?Edit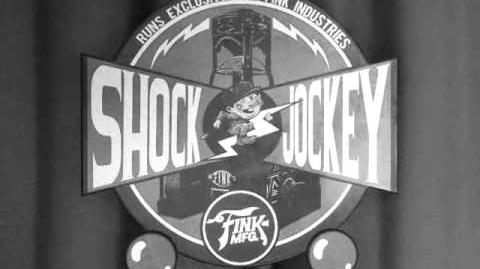 These 5 videos are viewed in a Kinetoscope but are different from the rest.
The First Lady
Edit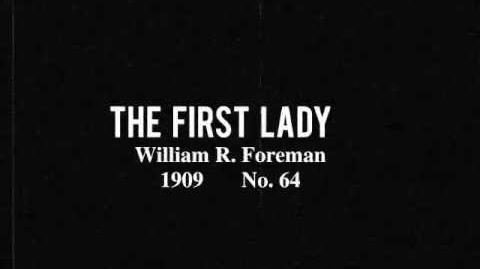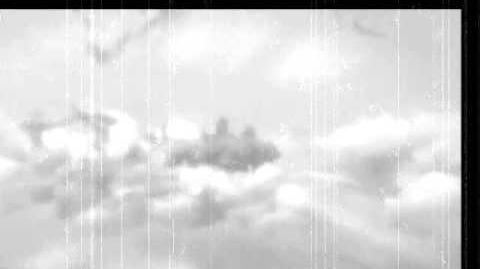 Hummingbirds
Edit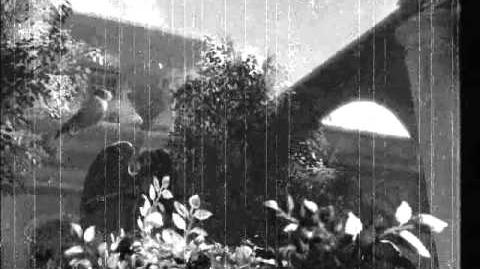 Battleship Bay
Edit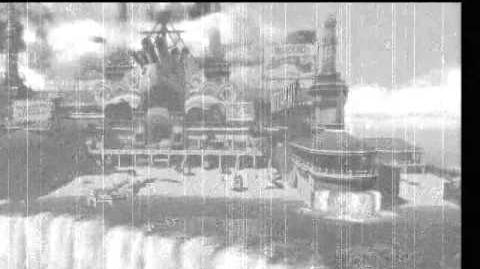 Battleship Falls
Edit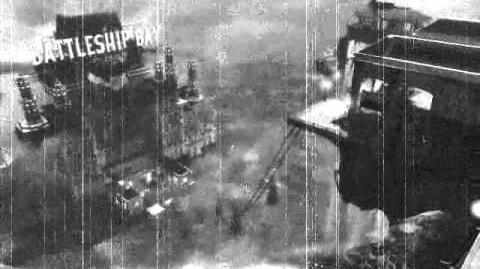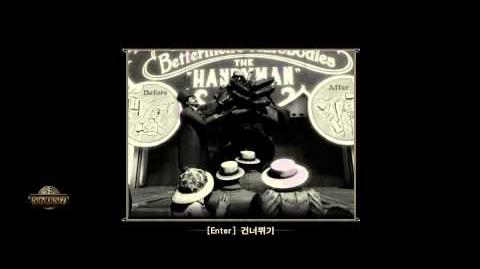 Motion Capture Process
Edit
Liz Begs for Booker Evolution
Edit
Behind the Scenes
Edit
The real life Kinetoscope, also called the Kinetograph, was devised by William Kennedy Laurie Dickson under the supervision of Thomas Edison and and publicly released in 1894. Although Edison had the technology to synch sound to film, similar to how it's presented in the game, Edison decided against doing so with his kinetoscopes and film would remain silent until the late 1920s.
One Kinetoscope in The Columbian Archeological Society says "Magical Melodies, Sweet Columbia", but the title of the actual film is "Magical Melodies Sweep Columbia".