"There is something more powerful than each of us, a combination of our efforts, a Great Chain of industry that unites us. But it is only when we struggle in our own interest that the chain pulls society in the right direction..."

- 

Andrew Ryan

---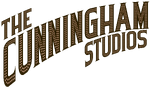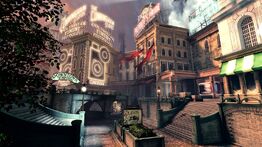 "But you two are dead... I took your funeral photo!"
― Rupert Cunningham
Cunningham Studios is the primary and most prestigious photo studio in Columbia. Rupert Cunningham owns and operates the business with a smaller branch in the Patriot's Pavilion in Soldier's Field and the larger flagship store located in Emporia.
Inside, Booker and Elizabeth can find a Tear which reveals that the Lutece twins visited Rupert Cunningham after their deaths and a Voxophone that reveals he had taken their funeral photos and that Jeremiah Fink was the real cause of their deaths, not an accident, upon Comstock's orders.
New Discoveries
Edit
Ad blocker interference detected!
Wikia is a free-to-use site that makes money from advertising. We have a modified experience for viewers using ad blockers

Wikia is not accessible if you've made further modifications. Remove the custom ad blocker rule(s) and the page will load as expected.