Transcript:
[distorted fisheye lens footage of Father Comstock speaking]

"We shall suffer not an idiot to breed," declares FATHER COMSTOCK.

[a figure scoops up sand to eat]

By sterilizing the feebleminded, Columbia is saved a
dimwitted
future...

[a man has convulsions on the floor]

Will euthanasia come next?
Only THE GREAT PROPHET can know!
FIN
Location: Removed from the game.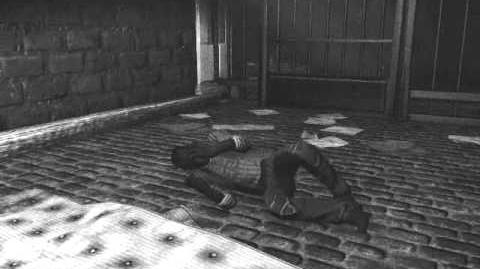 Behind the Scenes
Edit
This film can be found in the game files as Columbia_to_Sterilize.bik