"Engage in challenging encounters in Columbia. Compete for leaderboard high scores. Earn money to buy weapons, vigors, and upgrades. Unlock never before seen concepts and behind the scenes videos."
― Welcome to Clash in the Clouds Introduction
BioShock Infinite: Clash in the Clouds is the first downloadable content pack for BioShock Infinite. It is included with the BioShock Infinite Season Pass, BioShock Infinite: The Complete Edition and BioShock: The Collection, although it can also be purchased individually for $4.99 on Windows PC, PlayStation 3, and Xbox 360. The player must complete sixty challenges across four maps, fifteen waves to each, with each wave progressively more difficult.
The game features four levels, as well as the Columbian Archeological Society, a hub the player can explore. The place consists of a gift shop and a museum with several visitors present marveling at the content the player has unlocked. The other places are:
Scoring System
Edit
For the cost of all upgrades for the weapons and Vigors, see Upgrades in Clash in the Clouds.
The player receives points in Clash in the Clouds depending on how they kill an opponent. The Wave number is multiplied by:
5 for each Kill
1 for a Double Kill
5 for a Headshot 
3 for a Heartshot/Gearshot
4 for a Stealth Kill
3 for a Melee Execution
2 for using a Vigor Combo
3 for Damage over Time
3 for a Trap Kill
3 for an Environment Kill
3 for a Freefall
3 for a Variety Kill
1 for a Skyline Strike
1 for Skyline Kill
3 for Friendly Fire
3 for a Friend Kill
4 for a Hook, Line and Sinker (Using Undertow to reel someone into a Vigor trap)
50 for completing the Blue Ribbon Challenge
The scoring system stacks, so receiving a Stealth Kill with a Head Shot on Wave 5 earns the player 5x5 (for the kill) + 4x5 (for the Stealth) + 5x5 (for the Headshot) resulting in a total of 70 points. The player also receives any silver eagles in loot as points, although it will not be multiplied by the Wave number.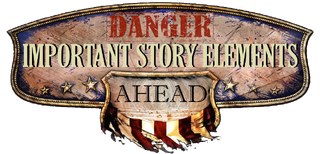 Once all missions have been finished (which does not require completing the Blue Ribbon Challenges), the player will then be able to open a Tear in the museum to reveal a puddle of water and a Thuggish Splicer. Attacking the Splicer or making physical contact with it will return the player to the menu.
Bugs / Glitches
Edit
Occasionally upon starting a new wave, the player may receive a prompt indicating Booker has died. This is due to enemies spawning close or attacking before the game fully loads. Currently, there is no solution to this other than selecting one of the three options offered, thus counting as a legitimate death.
If Booker somehow dies just before the next wave begins (For example, using a skyhook to land on and out-of-bounds area and to fall to his death), then the game may load in the armory, but have Booker's movement restricted as though he were still in his office, about to respawn. As there is no office door to open, there is no way of getting out. The only option is to exit the game.
Placing Vigor traps in the Columbian Archaeological Society and then saving will cause them to permanently remain there. This can be rectified by loading the area with numerous Devil's Kiss Traps (~50) and detonating them.
When pushing groups of enemies off of Columbia with Undertow, one may survive and remain standing on an invisible floor, still counting as a remaining enemy until killed.
Behind the Scenes
Edit
References
Edit
↑ BioShock Infinite: Clash DLC Demo Assets on Zoe Brookes' Behance Portfolio
Ad blocker interference detected!
Wikia is a free-to-use site that makes money from advertising. We have a modified experience for viewers using ad blockers

Wikia is not accessible if you've made further modifications. Remove the custom ad blocker rule(s) and the page will load as expected.