Featured Article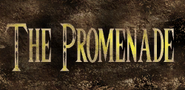 "…a leak in the primary drainage pipe line could flood this whole joint. Faulty pressure locks would seal in every sorry soul. One clumsy Big Daddy knocks open the wrong pipe and hey — presto! Lamb's little art show turns into fish city."
The Promenade is a large passageway and one of the central hubs of Dionysus Park. Subject Delta is required to pass through here during the events of BioShock 2.
Connecting many of the areas in Dionysus Park, The Promenade was an artfully decorated passageway. The Promenade boasted a piano bar that was a popular area among Park visitors. The facility suffered severe water damage following the flood, and the floors became covered in sand. (Read More...)
Contribute
Not sure where to start?

If you are new to wikis, check out the tutorial.
To write a new article, just enter the article title in the box below.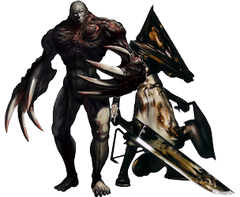 Horror Games
Go to these sites for info or for help with your own wiki!
Alan Wake • Alone in the Dark • Alice • Amnesia • Bendy and the Ink Machine • Bioshock • Clock Tower • Dead Space • DreadOut • Fatal Frame • Five Nights at Freddy's • FNaF: Sister Location • Lost Alpha • Outlast • Resident Evil • Silent Hill • SOMA • Spooky's House of Jump Scares • S.T.A.L.K.E.R. • Tattletail • Until Dawn • White Day • Yume Nikki
Want your community included? See how!

Recent News
[add · more]
Create blog post
Blogs
Well, after so long being know as "Formerly Irrational Games", we know now the new name for the company. Ghost Story Games. The old Irrational web sit…

Read more >
See more >
Unstable Teleportation Plasmid
Ad blocker interference detected!
Wikia is a free-to-use site that makes money from advertising. We have a modified experience for viewers using ad blockers

Wikia is not accessible if you've made further modifications. Remove the custom ad blocker rule(s) and the page will load as expected.