Featured Article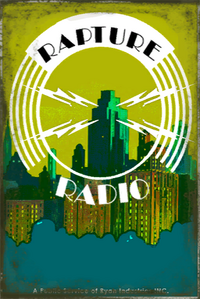 "…You're tuned to Radio Rapture, music for the discerning ear."
Rapture Radio is the primary radio station to play throughout Rapture, and the only one heard in the series. Its advertisements can be seen throughout the city. Even after the terrible Civil War in Rapture, licensed period tracks can still be heard from the many jukeboxes and record players around the city, serving an eerie reminder of what once was a beautiful utopia. Rapture Radio is a public service of Ryan Industries. This is perhaps the only service that Andrew Ryan did not charge his citizens to appreciate.
The PA system still occasionally broadcasts period tracks and songs that can be heard throughout Rapture, dating from the late 1920s to late 1950s. Interspliced are friendly PSAs and advertisements. (Read More...)
Contribute
Not sure where to start?

If you are new to wikis, check out the tutorial.
To write a new article, just enter the article title in the box below.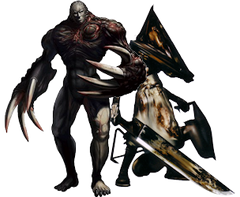 Horror Games
Go to these sites for info or for help with your own wiki!
Alice • Alone in the Dark • Amnesia • Bendy and the Ink Machine • Bioshock • Clock Tower • Dead Space • DreadOut • Fatal Frame • Five Nights at Freddy's • FNaF: Sister Location • The Last Door • Lost Alpha • Outlast • Resident Evil • SCP: Containment Breach • Silent Hill • SOMA • Spooky's House of Jump Scares • S.T.A.L.K.E.R. • The Evil Within • Until Dawn • White Day • Yomawari • Yume Nikki
Want your community included? See how!

Recent News
[add · more]
Create blog post
Blogs
Well, after so long being know as "Formerly Irrational Games", we know now the new name for the company. Ghost Story Games. The old Irrational web sit…

Read more >
See more >
Unstable Teleportation Plasmid