Featured Article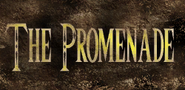 "…a leak in the primary drainage pipe line could flood this whole joint. Faulty pressure locks would seal in every sorry soul. One clumsy Big Daddy knocks open the wrong pipe and hey — presto! Lamb's little art show turns into fish city."
The Promenade is a large passageway and one of the central hubs of Dionysus Park. Subject Delta is required to pass through here during the events of BioShock 2.
Connecting many of the areas in Dionysus Park, The Promenade was an artfully decorated passageway. The Promenade boasted a piano bar that was a popular area among Park visitors. The facility suffered severe water damage following the flood, and the floors became covered in sand. (Read More...)
Contribute
Not sure where to start?

If you are new to wikis, check out the tutorial.
To write a new article, just enter the article title in the box below.
Recent News
[add · more]
Create blog post
Blogs
Counterfeit copies of the Breaking the Mold artbook have been spotted on eBay - this is a public service announcement from Rapture.

Someone out there …

Read more >
See more >
Unstable Teleportation Plasmid