Featured Article
The Cult of Rapture (abbreviated CoR) is the official site set up for the BioShock series.
The Cult of Rapture was established in early 2007 and served as a hub of information for the BioShock fan community. Acting as a sort-of mouth piece for the developers at 2K Games, the Cult of Rapture delivers game news and information directly to fans in numerous articles and podcasts. The Cult of Rapture also includes a link to the 2K forums where the community can meet and discuss the game. Over time the forum grew from three standard boards (Off Topic, General Game Discussion and Questions for the Team) to include two more (In-Game and Technical Issues). The Cult of Rapture website is maintained by Elizabeth Tobey, the Community Manager for 2K Games. (Read More...)
Contribute
Not sure where to start?

If you are new to wikis, check out the tutorial.
To write a new article, just enter the article title in the box below.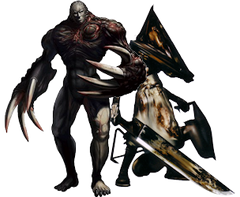 Horror Games
Go to these sites for info or for help with your own wiki!
Agony • Alice • Alone in the Dark • Amnesia • Bendy and the Ink Machine • Bioshock • Clock Tower • Dead Space • Fatal Frame • Five Nights at Freddy's • FNaF: Sister Location • Ib • Lost Alpha • Outlast • Resident Evil • SCP: Containment Breach • Silent Hill • SOMA • Spooky's House of Jump Scares • S.T.A.L.K.E.R. • The Evil Within • Until Dawn • White Day • Yomawari • Yume Nikki
Want your community included? See how!
See all of our Horror gaming wikis!

Recent News
[add · more]
Create blog post
Blogs
Well, after so long being know as "Formerly Irrational Games", we know now the new name for the company. Ghost Story Games. The old Irrational web sit…

Read more >
See more >
Unstable Teleportation Plasmid