Featured Article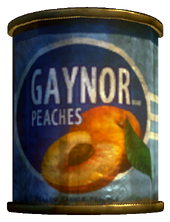 "After exhaustive clinical trials, we have found what we can safely call the perfect food. It is a Gaynor peach; it's nutritional balance is beyond compare, naturally, and its flavor can't be beat. Take it from Rapture's foremost botanist."
― Dr. Julie Langford; excerpt from scientific study commissioned by the Gaynor Produce Corporation
Gaynor-brand Peaches are a variety of Canned Fruit found in Rapture. Eating this consumable item will restore a small amount of Health, and the Extra Nutrition Gene Tonic will increase the amount of health they restore. (Read More...)
Contribute
Not sure where to start?

If you are new to wikis, check out the tutorial.
To write a new article, just enter the article title in the box below.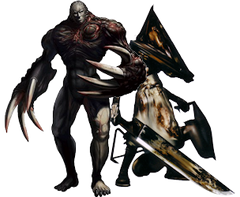 Horror Games
Go to these sites for info or for help with your own wiki!
Alice • Alone in the Dark • Amnesia • Bendy and the Ink Machine • Bioshock • Clock Tower • Dead Space • DreadOut • Fatal Frame • Five Nights at Freddy's • FNaF: Sister Location • The Last Door • Lost Alpha • Outlast • Resident Evil • SCP: Containment Breach • Silent Hill • SOMA • Spooky's House of Jump Scares • S.T.A.L.K.E.R. • The Evil Within • Until Dawn • White Day • Yomawari • Yume Nikki
Want your community included? See how!

Recent News
[add · more]
Create blog post
Blogs
Well, after so long being know as "Formerly Irrational Games", we know now the new name for the company. Ghost Story Games. The old Irrational web sit…

Read more >
See more >
Unstable Teleportation Plasmid
Ad blocker interference detected!
Wikia is a free-to-use site that makes money from advertising. We have a modified experience for viewers using ad blockers

Wikia is not accessible if you've made further modifications. Remove the custom ad blocker rule(s) and the page will load as expected.