BioShock Soundtrack
Talk

2
1,858pages on
this wiki
For the soundtrack to the sequel, see BioShock 2 Soundtrack.
The official BioShock Soundtrack helped contribute to the immersive atmosphere of BioShock, featuring an original score composed by Garry Schyman, and real world licensed music reminiscent of Rapture's time period. On August 24, 2007, 2K Games released a selection of tracks from the orchestral score for free at the Cult of Rapture.[1] Available for download in MP3 format,[2] the selection contains twelve tracks from the game. A vinyl record of the BioShock original score was also included with the packaging of the BioShock 2 Special Edition. The BioShock Limited Edition came with three tracks by Moby.
Original score tracks by Garry Schyman
Edit
Cult of Rapture download
Edit
I Am Rapture - Rapture Is Me: Official BioShock Score
Edit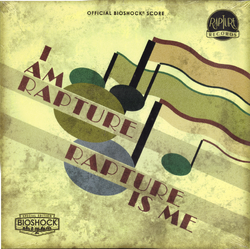 Side A
Ocean on His Shoulders (BioShock Main Theme)
Welcome to Rapture
Dancers on a String
Cohen's Masterpiece
Step Into My Gardens
The Docks
This Is Where They Sleep
The Engine City
All Spliced Up
Dr. Steinman
Empty Houses
Lost Soul
The Good One
Rapture Daily News
Side B
Busted Sub
Spliced Aphrodite
Diseased Medical
Cohen is Lurking
Haunted Slums
Bowels of the City
Becoming One of Them
Combat Medly
Rise Rapture Rise
Gameplay Cues
Licensed tracks
Edit
Appearing in-game
Edit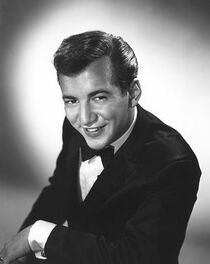 Other songs
Edit
The following songs, while not appearing in their entirety during gameplay, can be found in the game's PC files.
Just Walking in the Rain by Johnnie Ray
The Ballroom Waltz by Cliff Eidelman, from The Beautician and the Beast soundtrack (This plays when Sander Cohen descends the staircase after completing the Quadtych)
World Weary by Noël Coward
Wild Ride by Faux Frenchmen (a snippet of this plays on the jukebox)
"And All the While I'm Loving You" by Essentials Jazz Masters (Background tune in "New Year's Eve Alone" audio diary)
There are even more songs that appear to have been licensed for the game but don't appear in the final version or in any of the game files.[4]
Django Reinhardt - Avalon
Lee Morgan - Just One of Those Things
Lee Wiley - Let's Fly Away
Noël Coward - This is a Changing World
Bing Crosby/Harry Edison - You're Getting to Be a Habit with Me (different from the PS3 instrumental version)
These song names are found in the PC files, however they are not playable.
Artie Shaw And His Orchestra - Rosalie
Billie Holiday - I loves you, Porgy
Count Basie Orchestra - Jive at Five
Count Basie Orchestra - Li` Darlin`
Nat King Cole - Too Young
Songs appearing only in the PS3 version
Edit
Buddy Rich- You're Getting to be a Habit with me (During loading screen)
Pied Pipers- Dreams (During BioShock 2 teaser)
Limited Edition tracks by Moby
Edit
Beyond the Sea
God Bless the Child
Wild Little Sisters
References
Edit