Ad blocker interference detected!
Wikia is a free-to-use site that makes money from advertising. We have a modified experience for viewers using ad blockers

Wikia is not accessible if you've made further modifications. Remove the custom ad blocker rule(s) and the page will load as expected.
"There is something more powerful than each of us, a combination
of our efforts, a Great Chain of industry that unites us."

- 

Andrew Ryan

---

This article, or section of an article, is a stub.


It is too short to provide more than rudimentary information about a subject. Would you kindly help BioShock Wiki by

expanding it

?

In Rapture's dark corridors, you may find trouble knowing which button is which or what every button is used for. These are the controls for the game for you to find which button does work if you are a beginner.
Xbox 360 Controls
Edit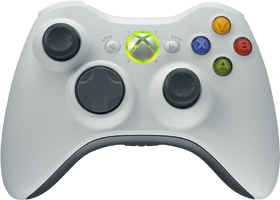 (tap) = Interact / search / pick up item
(hold) = Play the most recently collected Audio Diary
= Use First Aid Kit
= Reload (Weapon mode) / EVE hypo (Plasmid mode) / Initiate hack (when prompted)
= Jump
Left Stick = Move
Left Stick (hold) = Crouch
Right Stick = Turn Direction/Change Camera
Right Bumper = Change to weapon (Hold to see Weapon Radial)
Left Bumper = Change to Plasmid (Hold to see Plasmid Radial)
Right Trigger = Fire Weapon
Left Trigger = Use Plasmid
Up D-pad = Hint
Left D-pad = Change Ammo
Down D-pad = Change Ammo
Right D-pad = Change Ammo
PlayStation 3 Controls
Edit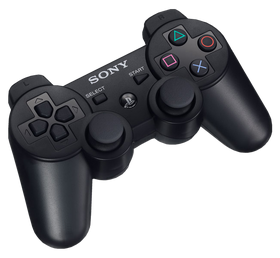 (tap) = Interact / search / pick up item
(hold) = Play the most recently collected Audio Diary
= Reload (Weapon mode) / EVE Hypo (Plasmid mode) / Initiate hack (when prompted)
= Use First Aid Kit
= Jump
L3 Stick = Move
R3 Stick = Turn / Look
L3 Button = Crouch
R3 Button = Zoom
R1 (Tap) = Change Weapon (or switch to weapon mode if in Plasmid mode)
R1 (Hold) = Display weapon radial, select weapon with R stick
L1 (Tap) = Change Plasmid (or switch to Plasmid mode if in Weapon mode)
L1 (Hold) = Display Plasmid radial, select Plasmid with R stick
R2 = Fire weapon
L2 = Use Plasmid
Left D-pad = Select ammo in left slot
Up D-pad = Select ammo in top slot (if active)
Down D-pad = Select ammo in bottom slot (if active)
Right D-pad = Hold for hint (L1/R1 to tab through goals/message/help/map)
Select = Map (L1/R1 to tab through goals/message/help)
PC Controls
Edit
W = Move Forward
S = Move Backward
A = Move Left
D = Move Right
Space = Jump
Left Mouse Button = Fire Weapon / Plasmid
Right Mouse Button = Toggle Plasmid / Weapon Mode
Scroll Wheel Up = Next Weapon / Next Active
Scroll Wheel Down = Previous Weapon / Previous Active
Number Pad [1-8] = Weapons
Function Keys [F1 - F6] = Active Plasmid Slots
~ = Map
C = Crouch
Q = Next Ammo Type
B = Previous Ammo Type
E = Use
F = First Aid
R = Reload / EVE Hypo
V = Hack
T = Play *newest* Unread Log
H = Hint Screen
F8 = Quick Save
F9 = Quick Load
H = Gatherer Harvest
L = Gatherer Save
Z = Aim
Ctrl = Walk/Run
Shift = Weapon/Plasmid Selection Menu