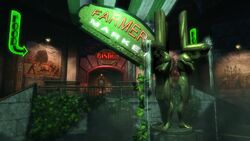 Over the course of BioShock 2 Multiplayer and its downloadable content, Rapture Metro Pack, the player will battle through several different locations in Rapture each with their own unique theme and appearance. Each one is inspired by the atmospheric levels of BioShock or, in the case of the DLC, BioShock 2. The first location acts however as a private lobby for the player. Here is the list of the locations encountered in the game:
BioShock 2 MultiplayerEdit
Rapture Metro PackEdit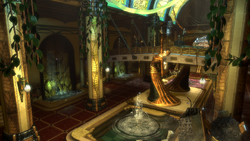 Behind the Scenes
Edit
The diminutives for the levels' names as used in files are, in BioShock 2 Multiplayer:

ApartmentLobby
Arcadia
Market
HomeforthePoor
FortFrolic
Hephaestus
Kashmir
Medical
MercurySuites
Fisheries
Museum

In Rapture Metro Pack:

gallery
Tavern
Freezers
Ghetto
RedLightAlley
subbay
Ad blocker interference detected!
Wikia is a free-to-use site that makes money from advertising. We have a modified experience for viewers using ad blockers

Wikia is not accessible if you've made further modifications. Remove the custom ad blocker rule(s) and the page will load as expected.