"Don't worry, Mr. Bubbles. I'm sure he'll be an angel soon."

- 

Little Sister

---

This article, BioShock 2 Controls , or a section of this article may require overall cleanup.
Xbox 360 Controls
Edit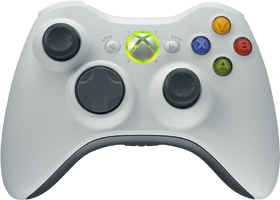 The below Xbox 360 Controls have been transcribed from the Xbox 360 Game Manual, including the command for Drill Dashing.
Single Player Game
Controls
Special
Result
Interact/Activate
Melee Attack/Gunbutt/Use First Aid Kit (with Radial Menu displayed)
Reload/Inject EVE Hypo (with Radial Menu displayed)
(Hold)
Find ADAM corpse when traveling with Little Sister
Jump
Left Stick
Move/Select weapons/Plasmid (with Radial Menu displayed)
Left Stick
(Click)
Toggle Crouch
Right Stick
Look/Select weapons/Plasmid (with Radial Menu displayed)
Right Stick
(Click)
Aim with Iron Sights (while Looking)
Left Bumper
Cycle Plasmids/Switch Info Menu Tabs
Left Bumper
(Hold)
Activate Plasmid Radial
Right Bumper
Cycle weapons/Switch Info Menu Tabs
Right Bumper
(Hold)
Activate Weapon Radial
Left Trigger
Use Plasmid
Right Trigger
Fire weapon/Use Drill
Left/Up/Down D-pad
Change Ammo
Right D-pad
Use First Aid Kit
Back
Info Menus
Back
(Hold)
Help
Start
Pause screen
Right Trigger +
While holding Right Trigger, press B for a Drill Dash (once unlocked)
Multiplayer Game
Interact/Activate
Melee Attack
Reload/Change Loadout before respawn
Jump
Left Stick
Move/Scroll lists
Left Stick
(Click)
Toggle Crouch
Right Stick
Look
Right Stick
(Click)
Aim with Iron Sights (while Looking)
Left Bumper
Stomp (Big Daddy Suit only)/Cycle Plasmid
Right Bumper
Cycle weapon
Left Trigger
Use Plasmid/Throw Proximity Mine (Big Daddy Suit only)
Right Trigger
Fire weapon
D-pad
Not used
Back
Scoreboard
Start
Pause screen
PlayStation 3 Controls
Edit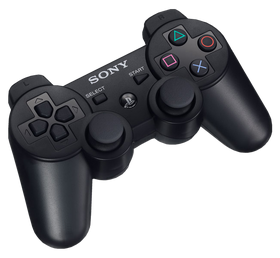 = Action (Hack, Use, Pick Up, and etc.)

= Reload
= Melee
= Jump
L3 Stick = Move
L3 Button = Toggle Crouch
R3 Stick = Turn Direction
R3 Button = Zoom
L1 = Switch Plasmids (Hold to see Plasmid Radial)
R1 = Switch Weapons (Hold to see Weapon Radial)
R2 = Shoot Weapon
L2 = Shoot Plasmid
Up D-pad = Change Ammo
Left D-pad = Change Ammo
Down D-pad = Change Ammo
Right D-pad = Use First Aid Kit
Start = Pause/ Pause Screen
Select =
PC Controls
Edit
Single Player Game
Controls
Special
Result
F
Action (Hack, Use, Pick Up, etc.)
R
Reload
Shift
Melee
Spacebar
Jump
W
Move Forward
S
Move Backward
A
Strafe Left
D
Strafe Right
C
Toggle Crouch
4, 8, 6, 2
Camera Look (Num pad)
Mouse
Look/ Aim with Iron Sights
E
Cycle Weapon
Q
Cycle Plasmid
Left Click
Fire Weapon / Cancel
Left Click
(hold)
Charge
Right Click
Use Plasmid / Confirm
Right Click
(hold)
Charge
Z
Iron Sights
Screens
Esc
Cancel
M
Map
P
Pause
Backspace
Previous Screen
Enter
Confirm
Scroll
Scroll lists
Multiplayer Game
Spacebar
Jump/Stomp (Big Daddy only)
Left Click
Fire Weapon / Fire Rivet Gun (Big Daddy only) / Cancel
Right Click
Use Plasmid / Throw Proximity Mine (Big Daddy only) / Confirm
Right Click
(hold)
Charge
T
Taunt (Big Daddy only)
T
Chat window (In lobby only)
Tab
Display scores in-game