Transcript:

Battleship Falls
William R. Foreman
1909 No. 99

[silent footage of the view above the artificial waterfall in
Battleship Bay
; several moments later, the camera jerks and falls into the water and the screen goes black]

William R. Foreman
(October 13, 1867 - July 2, 1909)
Location: Where We Learn, in the hallway past the Security Center and the one-way mirror.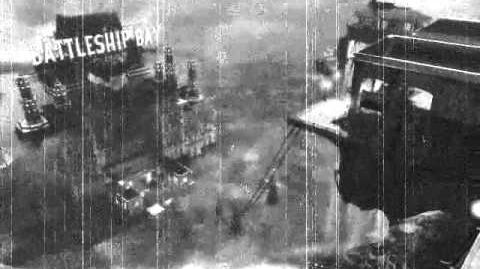 Behind the Scenes
Edit
This is the last of five actuality films recorded by William R. Foreman. As suggested by the film itself, Foreman died during its production.
Ad blocker interference detected!
Wikia is a free-to-use site that makes money from advertising. We have a modified experience for viewers using ad blockers

Wikia is not accessible if you've made further modifications. Remove the custom ad blocker rule(s) and the page will load as expected.