Transcript:

Battleship Falls
William R. Foreman
1909 No. 99

[silent footage of the view above the artificial waterfall in
Battleship Bay
; several moments later, the camera jerks and falls into the water and the screen goes black]

William R. Foreman
(October 13, 1867 - July 2, 1909)
Location: In the hallway past the Security Center and the one-way mirror.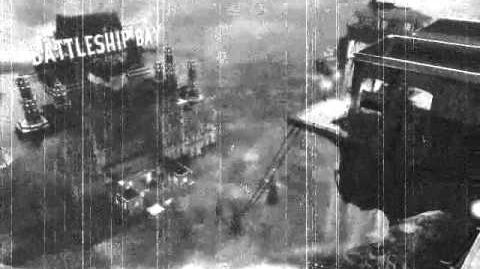 Behind the Scenes
Edit
This is the last of five actuality films recorded by William R. Foreman.