Albert Fink
Talk

4
1,876pages on
this wiki
Albert Fink is an upper class citizen of Columbia and brother of Jeremiah Fink.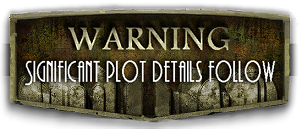 Albert is one of the most celebrated composers of Columbia. He runs the Magical Melodies studio in Emporia. He has managed to achieve great success via the release of several extremely successful songs. However, apparently unknown to the general public, Fink is nothing more than a plagiarist. He heard the songs from an open Tear to the future in his studio and then added period-appropriate harmonizations and stylizations to the existing melodies. This Tear and Albert's business are apparently the source of all the anachronistic song covers heard throughout Columbia.
In an alternate universe, Albert was seemingly killed during the Vox Populi attack on Emporia and his corpse can be found in his now heavily damaged studio.
Albert is modeled after the creator of a majority of anachronistic covers that can be heard throughout the game, Scott Bradlee.