Transcript:

- 1893 -
The dream of The Prophet is finally aloft.

[side view of
Monument Tower
]

Columbia begins her journey to spread America's vision to the world!

[front view of Monument Tower shrouded in clouds,
zeppelins
emerge from the back]

FIN
Location: In the Blue Ribbon restaurant.
Additional Locations: In the Arcade, in the Bank of the Prophet lobby.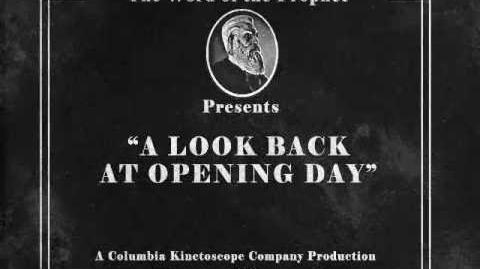 Behind the scenes
Edit