Transcript:
[view of people in mourning at
Lady Comstock's
grave in
Memorial Gardens
]

Lady Comstock's tomb opens for public viewing in Emporia.

[view of the tomb with the glass coffin and a large portrait surrounded by braziers; top view of Lady Comstock's body dressed in black with her arms folded on her chest]

Columbia shall never forget your sacrifice, Dear Lady!
FIN
Location: Inside the gift shop in the Hall of Heroes.
Additional Location: In the lobby area of the First Lady's Aerodrome before entering The First Lady zeppelin, only obtainable after Shock Jockey is acquired.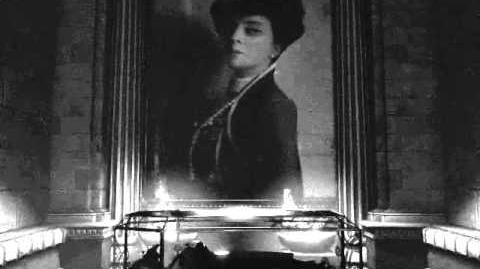 Ad blocker interference detected!
Wikia is a free-to-use site that makes money from advertising. We have a modified experience for viewers using ad blockers

Wikia is not accessible if you've made further modifications. Remove the custom ad blocker rule(s) and the page will load as expected.